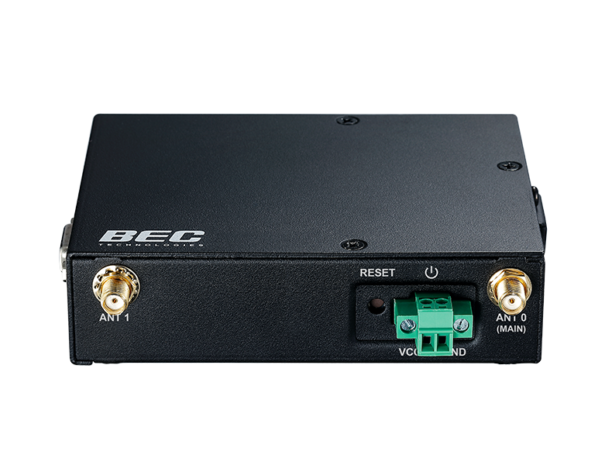 Overview
Key Features
Specifications
Documents
Overview
The BEC MXConnect® MX-250e 5G Advanced Industrial Router is a high-performance industrial-grade router, designed to deliver reliable and secure connectivity for a broad range of M2M/IoT and industrial communication applications.
The ultra-compact platform is purposely built for limited-space installations. The device features Dual Gigabit Ethernet interfaces with configurable LAN/WAN options, Active GPS, and enterprise-level functionality such as advanced security mechanisms, Quality of Service (QoS), SPI firewall, integrated VPN, and auto-failover for unparalleled uptime and network redundancy.
The BEC MX-250e is the perfect balance of performance, ruggedness, reliability, price, and secure wireless connectivity for business-critical operations and acceleration on 5G network deployments.
Ideal Applications:
Private LTE Networks
Enterprise M2M/IoT Connectivity
SD-WAN Deployments
Retail Network
Industrial Connectivity
Remote Monitoring & Control
Mission Critical Communication
Key Features
Specifications
Documents