M600 5G Series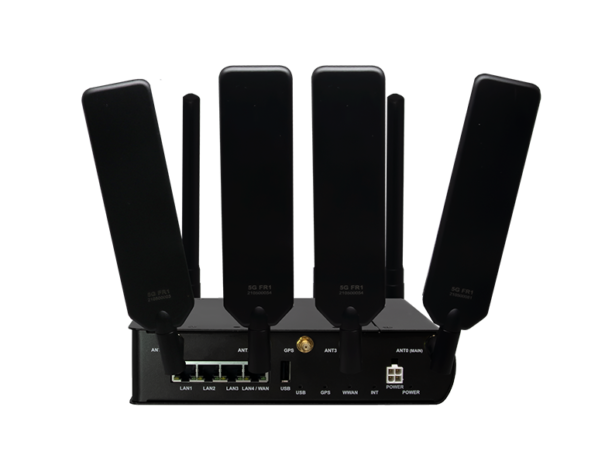 Overview
Key Features
Models
Specifications
Documents
Overview
Unparalleled Connectivity for Transportation and IoT/M2M Applications
BEC M600 series is a game-changer in fixed and mobile cellular connectivity. Designed with dedication to quality and performance, the M600 series is purpose-built for the most demanding environments, from transportation and in-vehicle applications to the ever-expanding IoT/M2M landscapes.
Unmatched 5G Performance
This cutting-edge device leverages 5G technology, offering ultra-fast data rates, enhanced capacity, and ultra-low latency. Whether it's content streaming or managing mission-critical data, the M600 Series ensures the connection remains fast and reliable. 
Robust Durability
Rugged and dependable, the M600 Series boasts four M12 X-coded Gigabit Ethernet interfaces for durability. It's engineered to thrive in the most demanding transportation and in-vehicle scenarios, withstanding high temperatures, vibrations, and sudden impacts.
Signal Integrity at Its Best:
Equipped with FAKRA connectors across cellular, GPS, and Wi-Fi interfaces, you can trust that your data transmission will remain unblemished and secure. Count on it for the most reliable connection in the field.
Carrier Diversity and Network Redundancy
Never worry about losing connectivity. The M600 Series comes with Dual SIM support, ensuring carrier diversity and network connectivity redundancy. Stay connected, even in areas with spotty coverage!
Elevate the connectivity and stay ahead with the M600 Series. Whether managing a fleet or overseeing a complex IoT network, the M600 Series is the trusted choice for seamless, high-speed, and reliable connectivity.
Key Features
Models
Specifications
Documents