MX-210 Series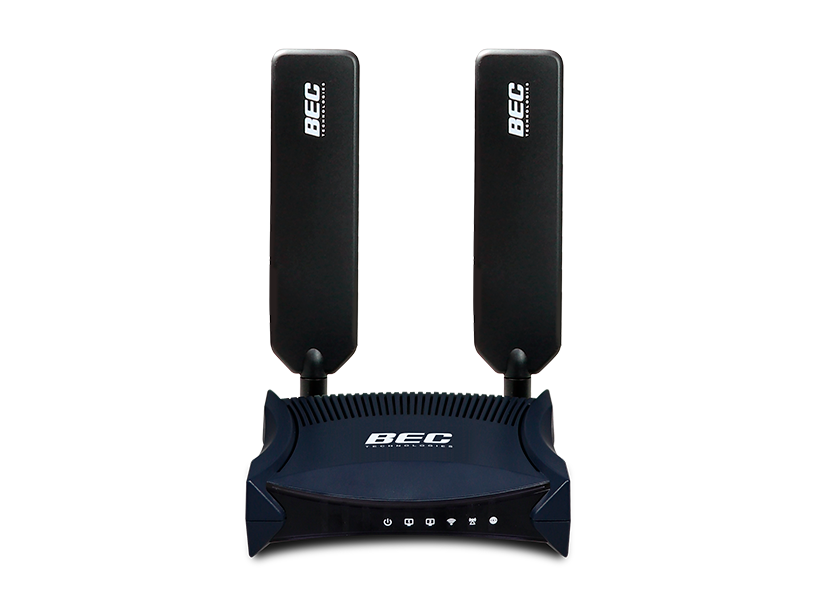 Overview
Key Features
Models
Specifications
Documents
Overview
Businesses and retailers that rely on internet connectivity need cost-effective and affordable solutions for business continuity and managed failover. The BEC MX-210NP Series is the clear choice for organizations seeking rapidly deployable, highly scalable solutions that can seamlessly drop into any network deployment to ensure maximum uptime.
The BEC MX-210NP Series Mini 4G/LTE X-Range Wi-Fi Router is ultra-compact yet fully-featured, integrating multiple Gigabit Ethernet interfaces, high-powered Wi-Fi with hotspot/captive portal functionality, Active GPS, and Power over Ethernet (PoE).
A versatile and feature-rich platform, the BEC MX-210NP Series is a best-in-class solution combining enterprise-grade router functionality with LTE connectivity at a competitive price.
Ideal for: 
Primary Connectivity
Business Continuity/WWAN Failover
Retail/Pop-up Store Networks
SD-WAN Deployments
ATMs/Kiosks/Digital Signage
M2M/IoT
Healthcare
Distance and Remote Learning
Key Features
Models
Specifications
Documents