Network X – Stand #E3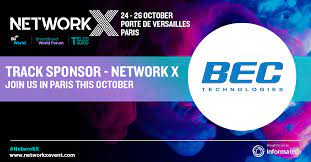 The convergence of fixed and mobile networks is opening new opportunities, and the market needs a new type of ecosystem event. Network X is combining 5G World, Broadband World Forum, and the newly launched Telco Cloud to bring together fixed and mobile markets in one place, taking place in person this 24 – 26 October in Paris.
The conference program combines 3 events under one roof, as well as over-arching telco super themes. With over 350 expert speakers and 300 exhibitors, you will be alongside telco and tech giants, start-ups, and innovators.