The Customer: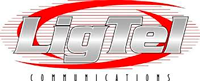 LigTel Communications offers high-speed Internet services throughout Noble & Lagrange counties and in parts of Elkhart, Dekalb, Steuben, Koskisco, and Whitley counties in Indiana. LigTeL Communications also offers fiber-to-the-home (FTTH), digital television service, and local phone services.
The Success of Choosing BEC's Products:
LigTel Communications has used BEC LTE Radios for 2 years and we have been very happy with the performance of the products. We have seen increased throughput and more reliable connections at the customer premise, by utilizing the MIMO functionality of both the BEC 6200 & 6800 product lines. We have also been very happy with the response from BEC when an issue arrives as they have worked to help troubleshoot the problem and then promptly provided software to resolve the issue. Overall LigTel Communications has been very happy to work with BEC and use their products in our LTE network.
We have been very pleased with the performance and ease of use of the BEC LTE Radios. They have allowed us to deploy our LTE network quicker and easier.

Internet and Marketing Manager from LigTel Communications
Why Partner with BEC Technologies?
Upon initial deployment, LigTel began to notice a wide range of issues centered around their original CPE equipment. These issues included network instability, coverage limitations, and limited management and monitoring capabilities.
As a 5+ year customer of BEC Technologies, LigTel looked to BEC for options regarding a stable and high-performance 4G/LTE CPE solution after benefits from the reliable BEC 7402 and 5200 Series DSL products. After consultation with LigTel's LTE deployment team regarding their product and network requirements, BEC introduced the 6200WZL 4G/LTE with SX-7 Antenna Technology that can be utilized on LigTel's 700MHz LTE and AWS concurrently. During the evaluation and testing period, BEC worked closely with LigTel to troubleshot issues and helped develop and customize special firmware for them.
Shortly after the deployment of the 6200WZL 4G/LTE gateway in their network, LigTel began to notice a 30% decrease in support calls and a measurable increase in customer satisfaction. The 6200WZL coupled with the BEC's SX-7 Antenna Technology dramatically increased the coverage area by up to 30% and allowing for deployment distances of up to 10 miles from the tower. The stability and performance increases gained by the 6200WZL, in addition to BEC's Value Added Services such as direct local support, software customization, forecasted stock and the rapid shipment of a US-based headquarters have enabled a continuous, smooth and comprehensive LTE deployment. To quote LigTel's Internet and Marketing Manager, "We have been very pleased with the performance and ease of use of the BEC LTE Radios. They have allowed us to deploy our LTE network quicker and easier."
---
Talk to Us! See How We Can Help Your Business
If you want to discuss product solutions customized just for your opportunities, please contact us at 972- 422- 0877 | [email protected]